Mandala Pendant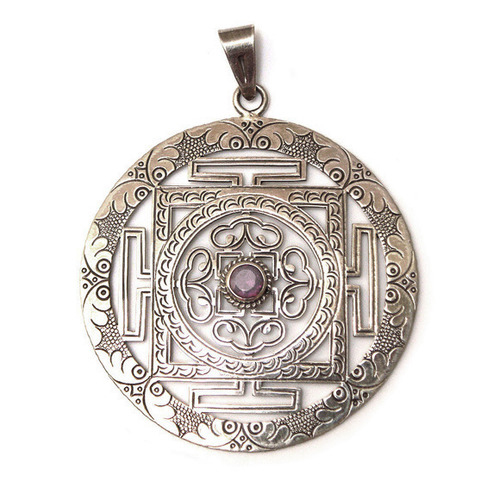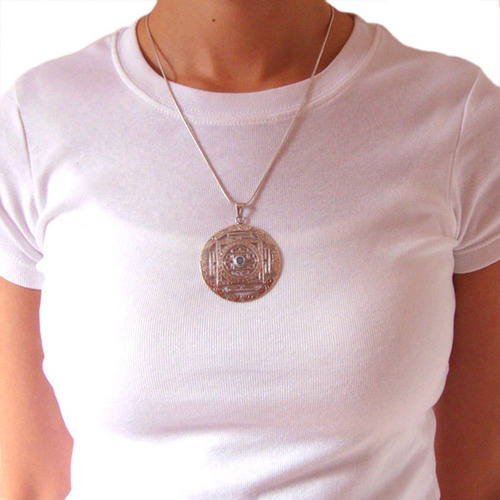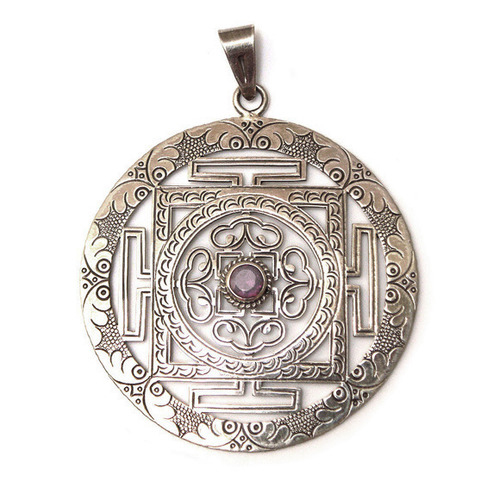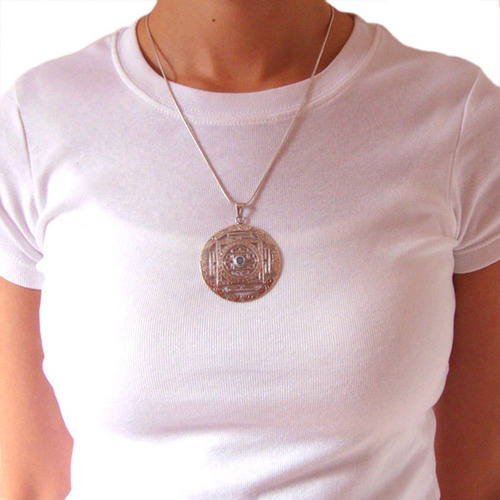 sold out
Mandala Pendant
Solid sterling silver with inset amethyst gemstone.
The mandala's geometric patterns symbolise progression towards a spiritual centre. The Sanskrit meaning of mandala is circle and the outer shape of the mandala generally takes this form. The striking feature of all mandala patterns is their balance of elements, symbolising harmony beyond the disorder of the material world. They represent a guiding intelligence, a supernatural structure and the serenity of enlightenment.
A 50cm solid sterling silver chain is included with the pendant.