Lucky Ring Number 8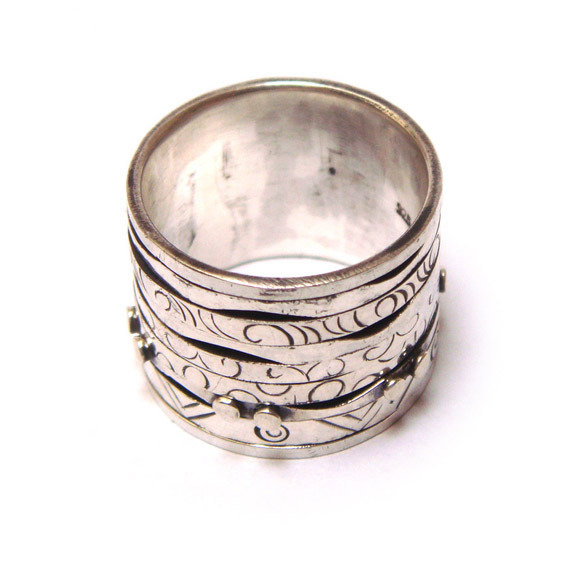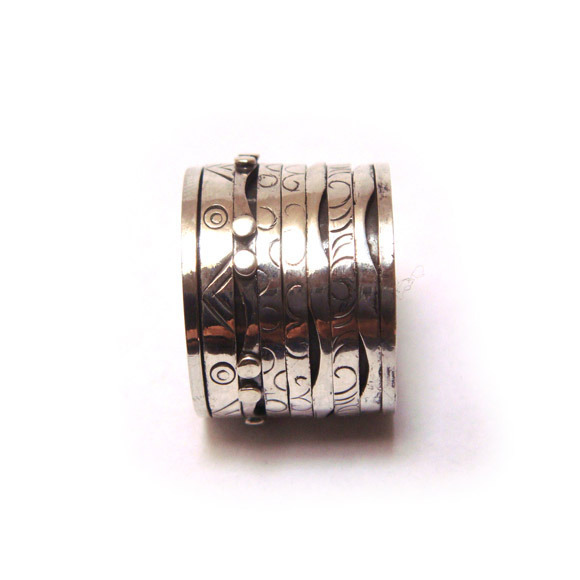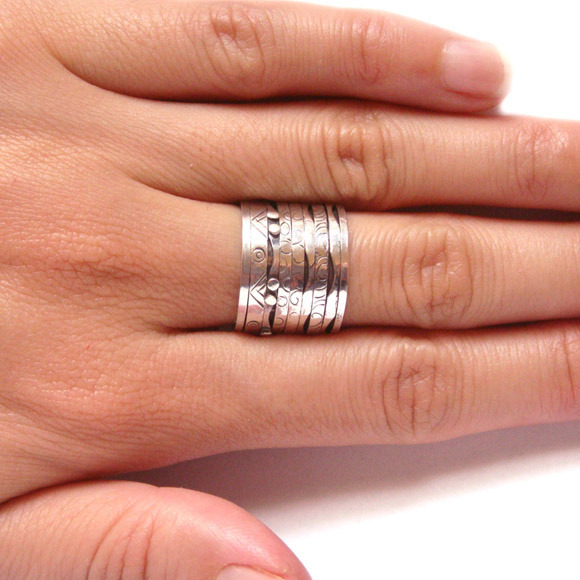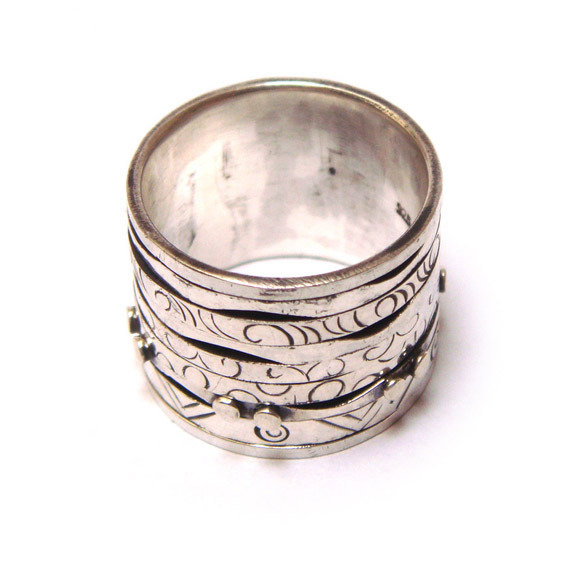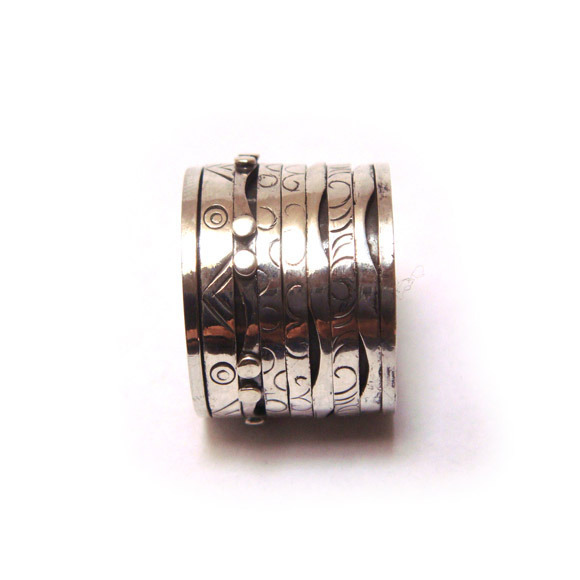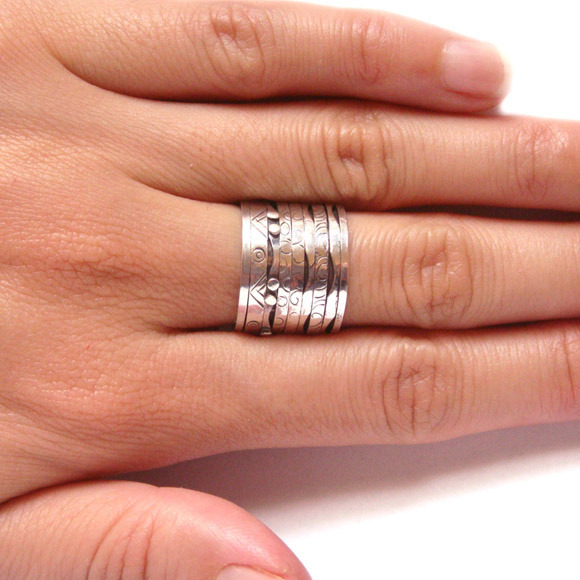 Lucky Ring Number 8
Solid sterling silver.
This ring has 7 distinct spinnable rings set into a single band. This brings the total to the lucky number 8. The number 8 is an emblem of cosmic equilibrium. It marks the Buddhist path to awakening (the Eightfold Path) and number of chakras (energy centres) of the body.
Impossible not to play with, you will find yourself unconsciously spinning the ring whenever you stop to think. Not recommended for obsessive compulsives.
If you do not know your ring size please refer to this Ring Size Guide.