Dragon Ring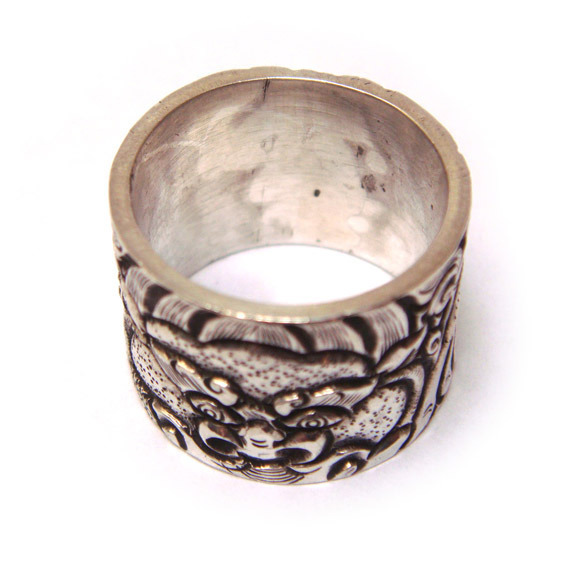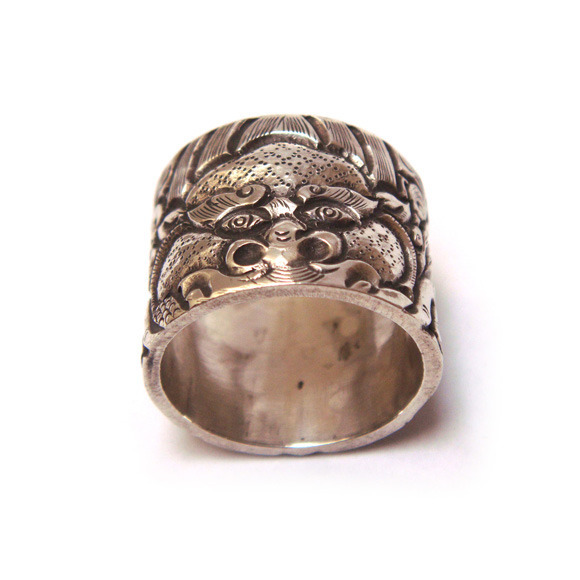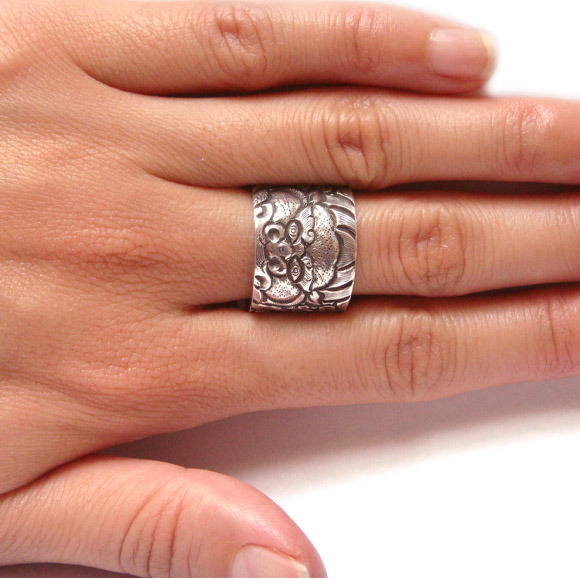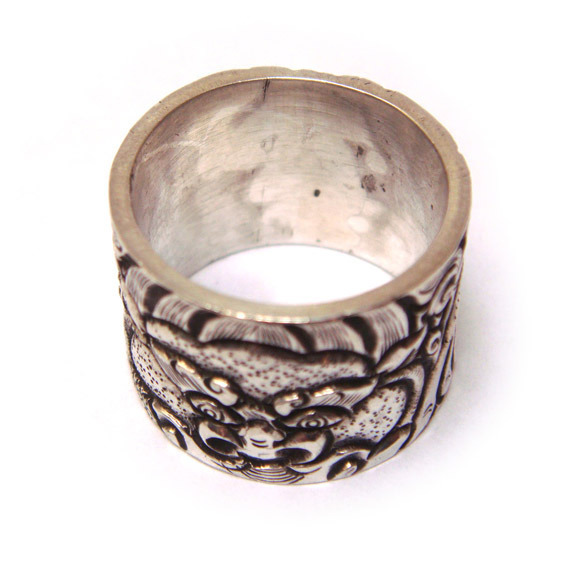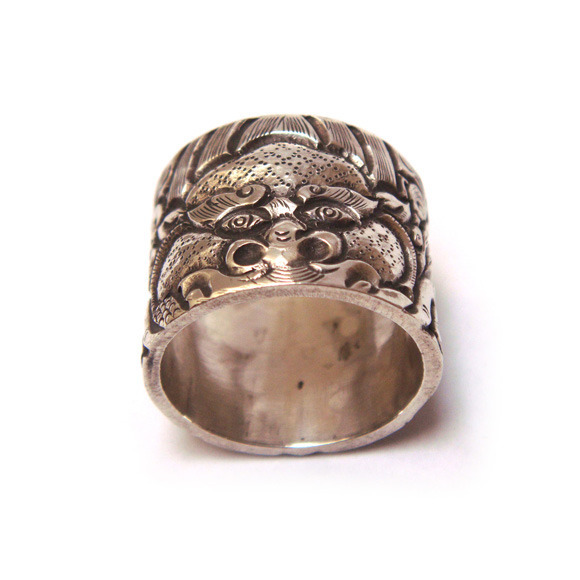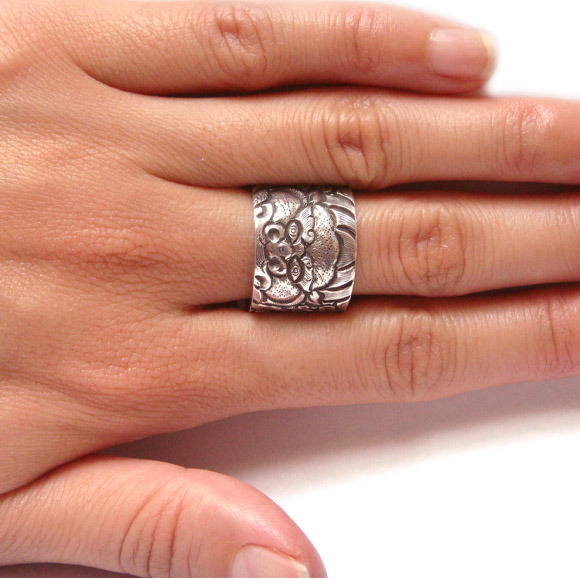 Dragon Ring
Solid sterling silver
The ring features a wrap-around, hand engraved carving of a Tibetan fire dragon. Unlike in the West where dragons are often seen as malevolent, in Asia dragons are fierce but beneficent. They embody the elemental forces of chaos and cosmic order. Like most Tibetan dragons, this one has four claws.
According to some legends, It is believed that Tibetan dragons continue to live around Mount Kailash.
If you do not know your ring size please refer to this Ring Size Guide.